FRED, W9VFD CHECKS OUT FIFI
Photo from W9LRS, Lou
Neat as a pin-nice shack, Lou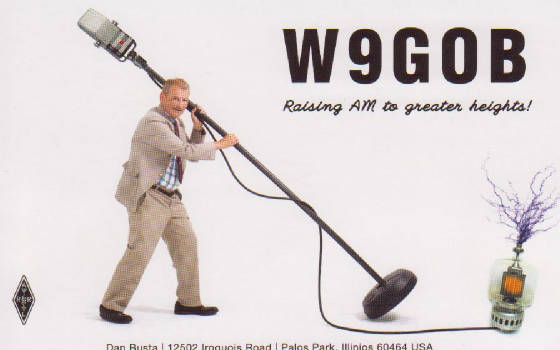 from Bob, W9RAN
TMC n BNK
from K9GDT
George built this beautiful 75 Meter AM rig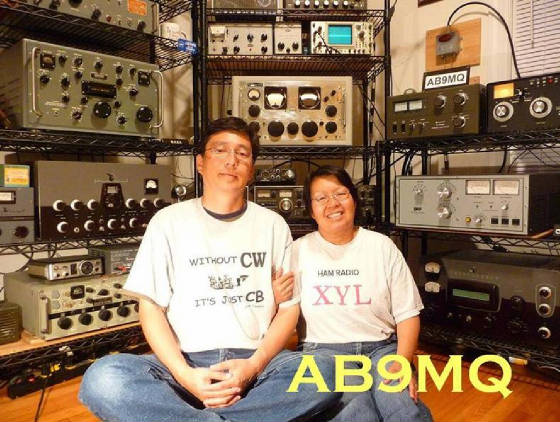 Masa n XYL
from K9YVT
Barry's shack, "yours very truly"
courtesy of W0KH
Frank shows us his Collins S-Line Rack
NO, NOT MY STATION SAYS HARRY N9CQX
IT BELONGS TO WDCB-FM



FRED, W9VFD AT FIFI RADIO OP POSITION
photo by WQ9E
TRIO Station TX-310, JR-310 and matching speaker
Electric Radio Feb 09
W9GT Jack
A ham with is best friend in the shack
Pierre, K9EYE and Lucky
from Jim, W9CTO
EFJ Desk KW, Ranger, SX-88, Hallicrafters HT-20
from K9KEU
WRL Globe King
from N9HSB
Cliff at the mic....notice the MCRN Mug?
from WQ9E
Roger's EFJ Desk KW, SX-88, and KP-81...very nice
from KA9BQR
Larry, KA9BQR operating his Knight-Hallicrafters station
KC9AA
Karl at the controls



HAMBOREE GRAND PRIZE WINNER
BOB, W9RAN, WITH BOTTLE OF MORSE CODE WINE
WB9IMR photo
Heath-Kit Apache n Mohawk
The Rome, WI shack uses the Lakeshore Phasemaster II B /Ameritron AL-811 and National NC-300 receiver. Antenna is 75m and 160m inverted Vees, Mike, N9MS
from W9WRL
Globe King 400C, with Collins R-390A, Stromberg Carlson T-368 Ser # 55 with EAC R-390A.
from K9OA
Clark at the controls
WQ9E foto
Nationals, Central, RME and others
courtesy of WQ9E
Roger's Drake and Collins station
N9CQX
Hallicrafters SR500 Console
GREG-KB9ENH
Homebrew T368